Blue Ankh Three piece Towel Set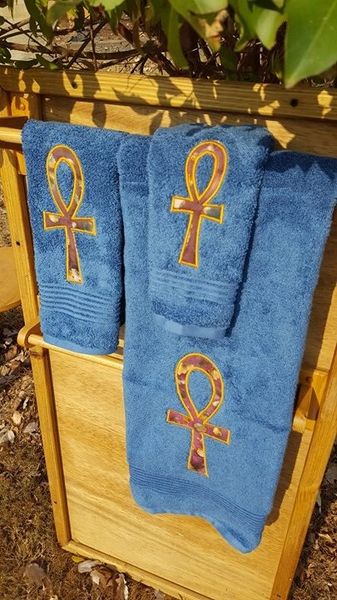 The sizes for the symbol of the Ankh are Face Towel @ 6x2 1/2 in inches, Hand Towel @ 8x3 in inches and Bath Towel @ 10 1/2 x 4 in inches.

Ankh- is defined as the ancient Khemetic symbol for life. It represents the unification of the feminine and souline forces in the universe and the creation of new life. It portrayed both the physical and spiritual aspects of life. symbolically, the oval represents the womb, the vertical shaft depicts the male principle and horizontal bar expresses the coming into existence of a new life, resulting from the union of man and woman.