Blue Hand Towel with Brown Batik NkyinkyimiE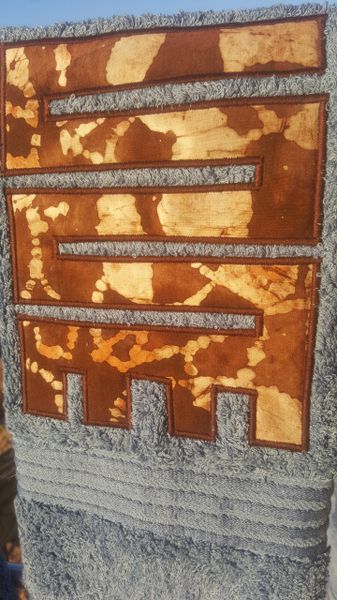 All bath towels used by Nyemay Collectables are 100% Cotton to give you the softness you deserve. The Hand towels are 16" x 26" in size.
NkyinkyimiE - Twisting - This stands for toughness and selfless devotion to service, an ability to withstand difficulties.