Blue Hand Towel with Brown Batik SEPC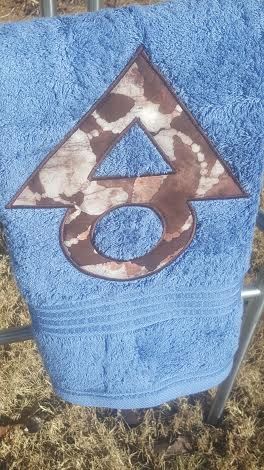 All bath towels used by Nyemay Collectables are 100% Cotton to give you the softness you deserve. The Hand towels are 16" x 26" in size, and Face towels are 12in x 12in in size.
SEPC – Executioner's knife – a kind of knife which executioners ran through the cheeks of their victims to avoid the possibility of such victims invoking curses on their killers. They were used specially in ancient Asante and also in other Akan areas of Ghana.