Blue Hand Towel with Dark Purple Batik Africa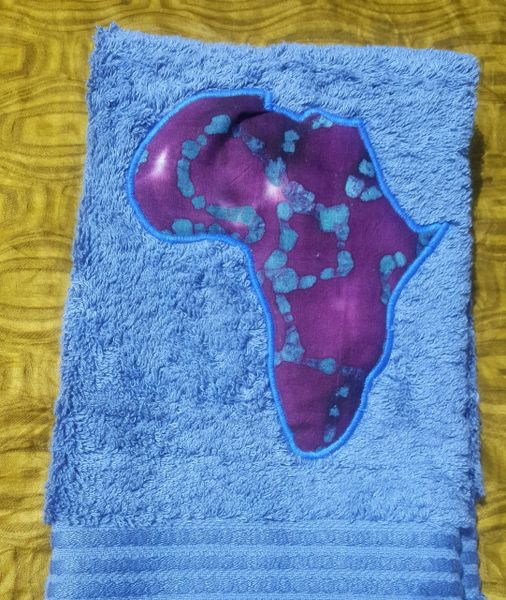 All bath towels used by Nyemay Collectables are 100% Cotton to give you the softness you deserve. The Hand towels are 16" x 26" in size, and Face towels are 12in x 12in in size.
Africa- The Largest Continent according to the Peters Projection Map, also the mother of all civilization.