Brown Hand Towel with Camo Ankh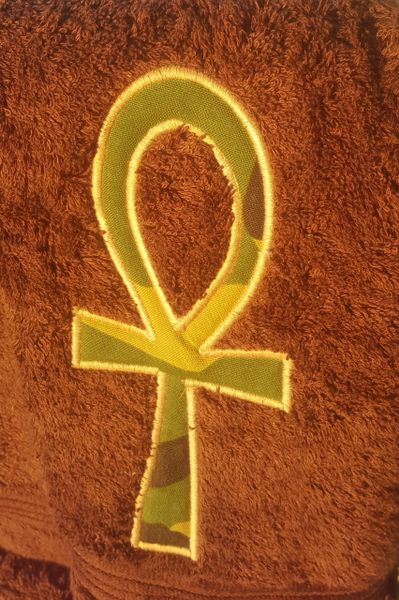 All bath towels used by Nyemay Collectables are 100% Cotton to give you the softness you deserve. The Hand towels are 16" x 26" in size.
Ankh- is defined as the ancient Khemetic symbol for life. It represents the unification of the feminine and souline forces in the universe and the creation of new life. It portrayed both the physical and spiritual aspects of life. symbolically, the oval represents the womb, the vertical shaft depicts the male principle and horizontal bar expresses the coming into existence of a new life, resulting from the union of man and woman.