Camo Eye of Heru Hand Towel Set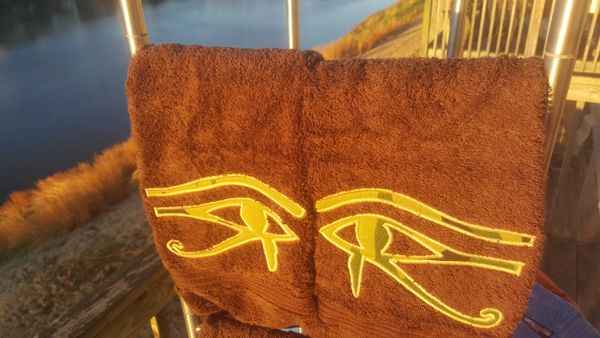 All bath towels used by Nyemay Collectables are 100% Cotton to give you the softness you deserve. The Hand towels are 16" x 26" in size.
Eye of Heru - In ancient Khemetic the Eye of Heru was considered to have been the two symbols of light in the heavens, The Sun & The Moon. The right eye was called the "Eye of Heru", and represented the sun. The left eye was associated with Djhuiti and symbolized the moon.