Yellow Baby Onesie with Blue Batik Ankh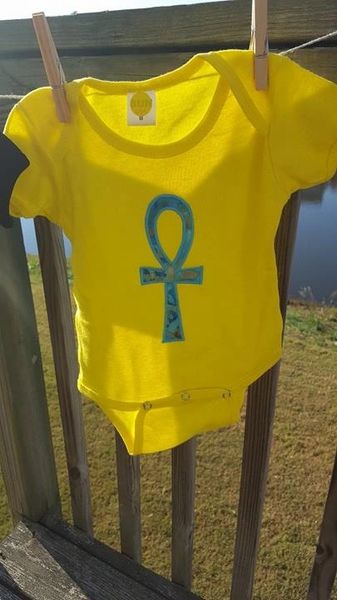 Nyemay Collectables provides onesies that are 100 % Cotton, short sleeved, with leg opening. Reinforced three snap closure. This is size Medium in which is 6 - 9 months. The onesies are more than just baby clothing, they bring art to them at a young age.

Ankh- is defined as the ancient Khemetic symbol for life. It represents the unification of the feminine and souline forces in the universe and the creation of new life. It portrayed both the physical and spiritual aspects of life. symbolically, the oval represents the womb, the vertical shaft depicts the male principle and horizontal bar expresses the coming into existence of a new life, resulting from the union of man and woman.